God has proven this to be true in my life! 😭🙌
When you surrender all, you don't have to beg God or worry if he'll come through, he just does. He opens doors that you didn't even have to knock on! 🙌 He honors our sacrifice. He is well pleased when we say Yes, no matter the cost.
Far too many believers are quick to say they love God, but they live selfishly.
Jesus tells us many times in the bible, "If you love me, you'll obey me." He doesn't tell us to obey if we feel secure, if our friends and family are on board, if it makes sense or if it's comfortable. He says trust and obey PERIODT.
Just like Jesus obeying his father and going to the cross for our sins, God always requires costly obedience and surrender as proof that we love him.
Don't believe the lie that if you surrender totally to God then you'll be missing out or miserable.
The truth is when you are willing to sacrifice everything for Jesus Christ, he shows up in mind blowing ways and gives you supernatural peace and favor.
There are also times that Favor is necessary such as when God is calling you to something that would be impossible without it. Read that post here.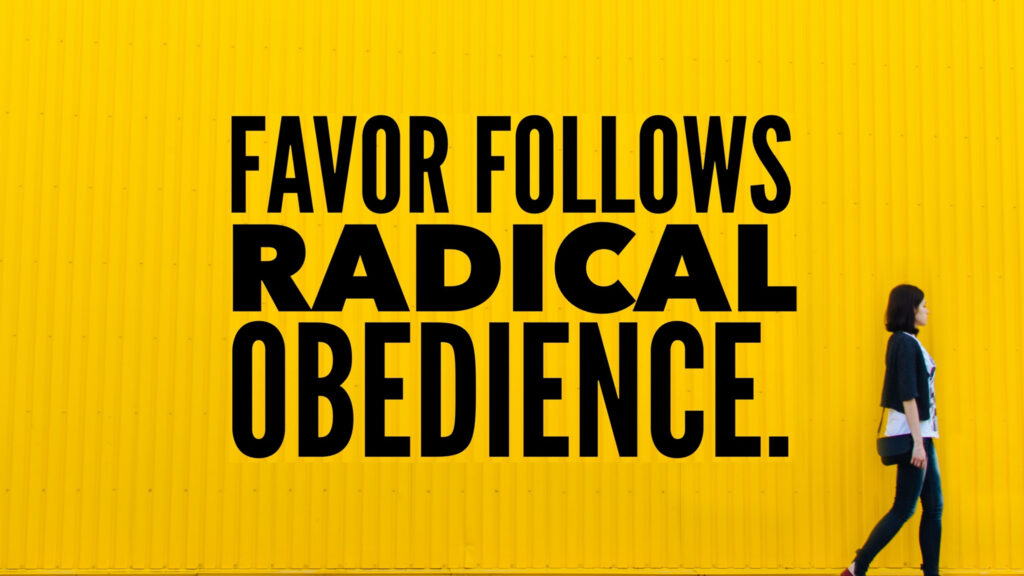 God alone has been my Physician, Provider, Protector, Healer, Lover, Best Friend and much more since I surrendered all.
What is surrendering all? It's a heart posture of telling God, "Whatever you want, I'm yours." You give him full control. He choses your relationships, your job, your finances, what you watch, listen too and how you spend your time.
Yes it's easier to obey when you and God are on the same page BUT what if he's on a whole nother chapter and book!? I'm their friends. 😳
And guess what, his book is so much better than mine!
That's the beauty of following Jesus and trusting his perfect ways. I encourage you today friends to quiet yourself, remove distractions and allow God to lead you. You will never regret obeying his perfect will for your life. Your best is yet to come. 💙
Obediently, Leah