Listen to the latest podcast episode, No Compromise now available. God gave me such a deep revelation on the issues of compromise, intimacy, conviction and breaking off shame. The key to keeping ourselves protected is to guard our hearts and to stay connected to the pure, satisfying source, which is Jesus alone.
Guard your Heart
Sadly, so often we hear of leaders, pastors and ministers who seem to "have it all" end up in the news for moral failure and they, in turn they lose it all. Often it's the very ones peaching the gospel on the regular and the ones preaching holiness. Why is that? There are different reasons, but it all comes down to one common factor, it started with compromise.
What we end up hearing about is just the end result of "small" compromises that over time cause big consequences. So if we don't stay guarded, discerning and closely connected to the vine then we leave ourselves open for the enemy to tempt and if he can, destroy us.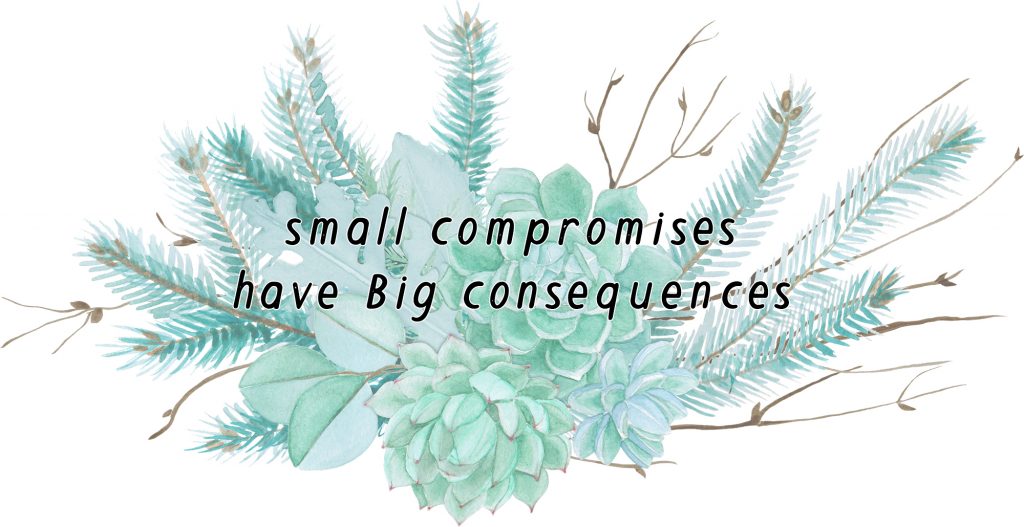 Keep Accountability
We must keep ourselves accountable. I think of the great Rev. Billy Graham whose name long after death has never had scandal attached to it. He was known as a man of integrity, who even though he constantly traveled the world preaching the gospel, he always made sure there was a man guarding his hotel rooms. He had rules to keep free of scandal and one was: Never be alone with a woman who is not your wife.
Remember, the enemy wants us to stumble and fall. He targets those with a purpose, along with families, marriages and after our downfall, he pours on the shame that oftentimes cripples us and takes years to recover from. Some people are still limping, broken, and walking in shame, forty years after the downfall. We have to be alert and have discernment at all times.
Restoration
The good news is God is the redeemer. He forgives the mistakes, restores the broken, heals the soul, reconciles relationships and makes all things new. He uses our story for his glory if we are brave enough to share our wounds with others. There is so much freedom in sharing our stories.
But there are ways to prevent and protect ourselves from all that pain. God gives us the answers all throughout his word. Don't lose your enjoyment of God.
Tune in this week as I share practical keys that if applied will help keep you protected.
Tune in to the podcast episode, No Compromise now available:
Subscribe on Itunes, Spotify + Google Podcasts and follow on Instagram @thelensoffaith