We as a culture are obviously addicted to our phones but can you imagine having no phone for 5 days!? Sound impossible? Welp friends, I survived just that and am living proof that it's possible.
So just last week, I had to send in my new iphone to Apple, due to a technical issue. All the local stores are closed because of this pandemic, so it was the only way to fix the issue. I was very nervous since I don't have a backup phone. I have 2 businesses and need to receive texts, calls, etc.
The representative however promised that I would get my phone back that same day or at the latest the next day. I even received an email confirming my delivery day to be the same day.
However, I waited even until the following day but nothing. I was upset as I called them and waited on hold for a Supervisor for hours. They had every excuse but pretty much there was nothing they could do. Then on Friday, I got an email that my phone shipped and I wouldn't get it until Monday. Are you serious, 5 days without a phone!
In frustration, I sat down and then was reminded that everything that happens to me, God allows for a very intentional reason. There must be a reason for this. That's when the Holy Spirit got hold of me.
I did this. To get your undivided attention."
I then felt his presence so strong as I realized, my phone has been an addiction. An idol. A constant distraction. So I made it right, then felt his sweet presence draw me in.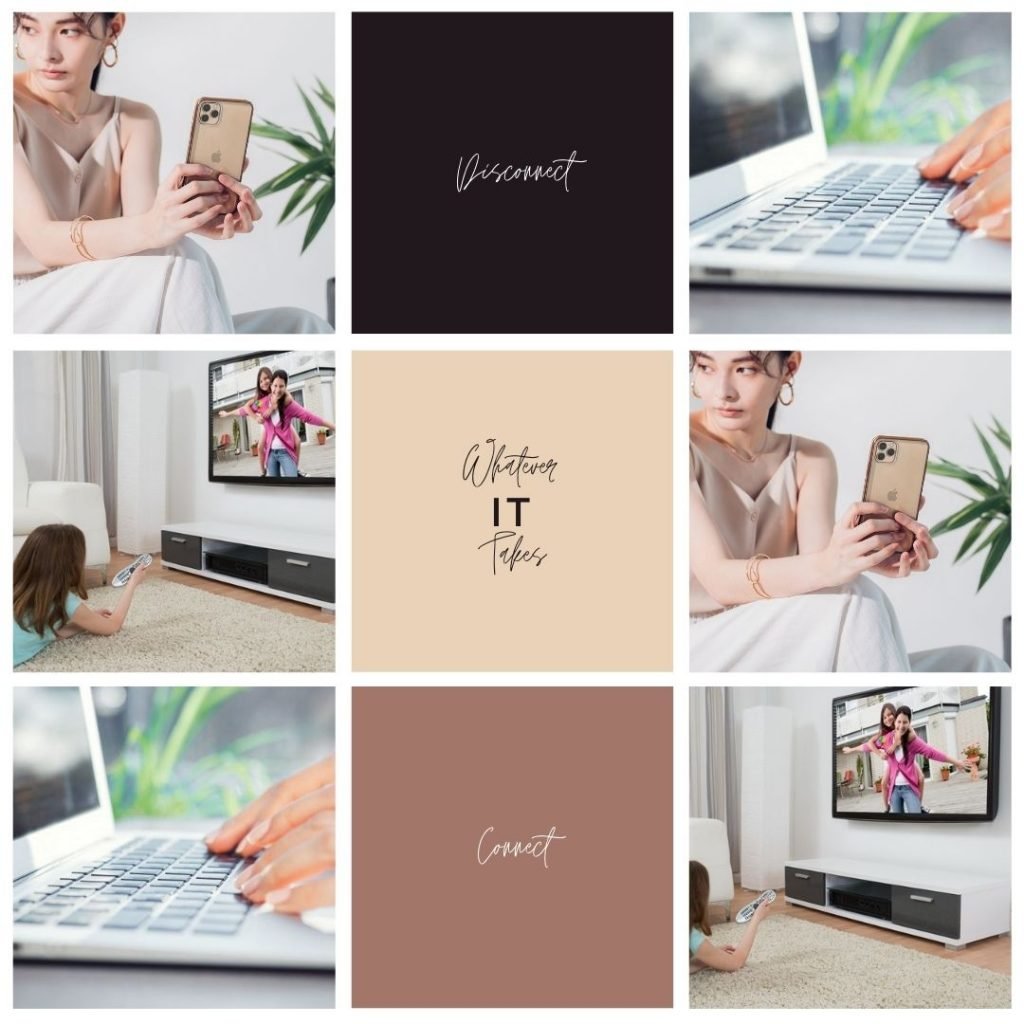 Disconnect to Connect
There's nothing like God removing something from our lives to show us the real hold it has on us.
Let's be honest, if you had no phone for 5 days, would you be ok?
I don't know anyone that would be. But we should be.
I tell you friends, God is shaking up his people in extreme ways in this time and in this season. Even though I use my phone mainly to minister to others it still should not take the place of silence and waiting on Him.
God will do whatever it takes to get our attention, while the enemy tries his best to keep us distracted."
I encourage you to ask God to reveal any addictions, idols or constant distractions you may have so you can give Him his right place in your heart and with your time. Jesus you are worth it. You are worthy.