When you're after God's business, he takes care of your business. I have proven this to be so true friends. We were made to be eternal minded.
The Christians that I see struggle and worry the most are the ones who treat our Lord and Savior like "Santa Jesus."
Self serving believers approach God when they have need. They have constant requests, always begging and hoping God will show up.
But a believer that has surrendered all to Christ and puts his kingdom first, lives in peace. They experience the flow of favor in their lives.
You no longer beg God to come through.
HE JUST DOES. 🙌
Seek first God's kingdom and his righteousness, and all these things will be given to you as well." –Matt. 6:33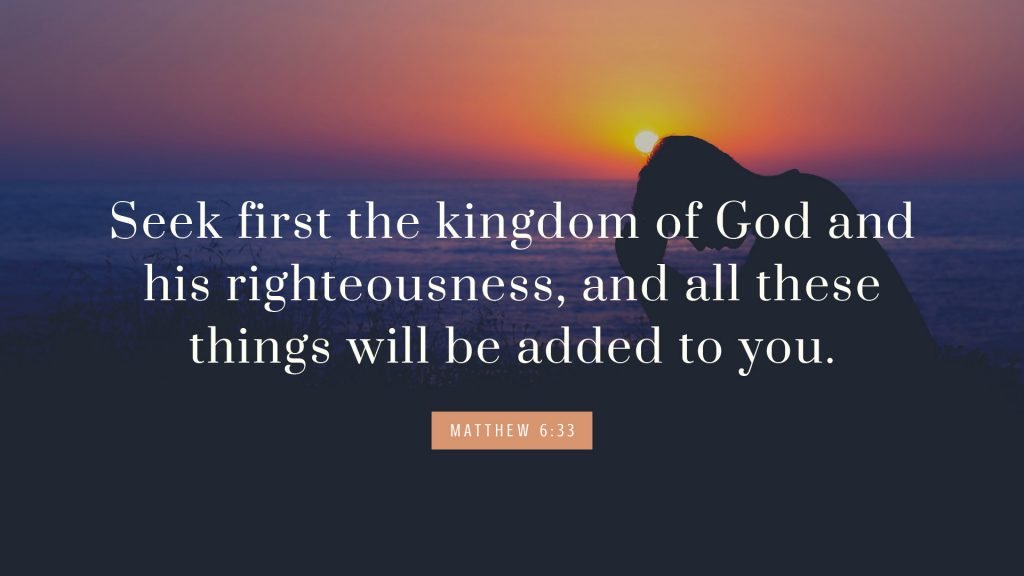 Don't get me wrong, prayer is powerful but is the only time you talk to God when you want something? Do you approach the throne praising him for who HE IS or do you constantly come to him with a wish list?
Love the Lord for who he is as the perfect savior, master, father, lover, provider, healer and friend. A daily, intimate relationship is key.
He swings open doors that we don't even think to knock on. He blows our mind when we put him and his business first. 💙
Eternal Minded
Here's another way to put it: You're here to be light, bringing out the God-colors in the world. God is not a secret to be kept. We're going public with this, as public as a city on a hill. If I make you light-bearers, you don't think I'm going to hide you under a bucket, do you? I'm putting you on a light stand. Now that I've put you there on a hilltop, on a light stand—shine! Keep open house; be generous with your lives. By opening up to others, you'll prompt people to open up with God, this generous Father in heaven." –Matthew 5: 14-16
Be Encouraged, Leah