Q + A – Bonus Episode: Pride, Purity + Beauty
This was so fun! I love answering your questions and sharing all that God has taught me with you! Tune in to this bonus episode as I answer questions from listeners on the topic of pride, fighting temptation, beauty tips and staying healthy from the inside out.
Prides Downfall
The one bible story that really speaks the loudest to me on the consequences of pride, is the life of King Nebuchadnezzar. God blessed him with everything, but instead of recognizing and declaring God's goodness, he credited himself. God sent a prophet to warn him but still he was blinded to the sin of pride. God's word came to pass and he lost it all.
Pride is not something that God takes lightly. Don't get it twisted because we live in a "all about me" culture that promotes pride. A person that glorifies self is distant from God. We must stay humble and with a great moment by moment awareness that we are in constant need of our Savior. We can do NOTHING without him and everything we have, all we are is because of him alone.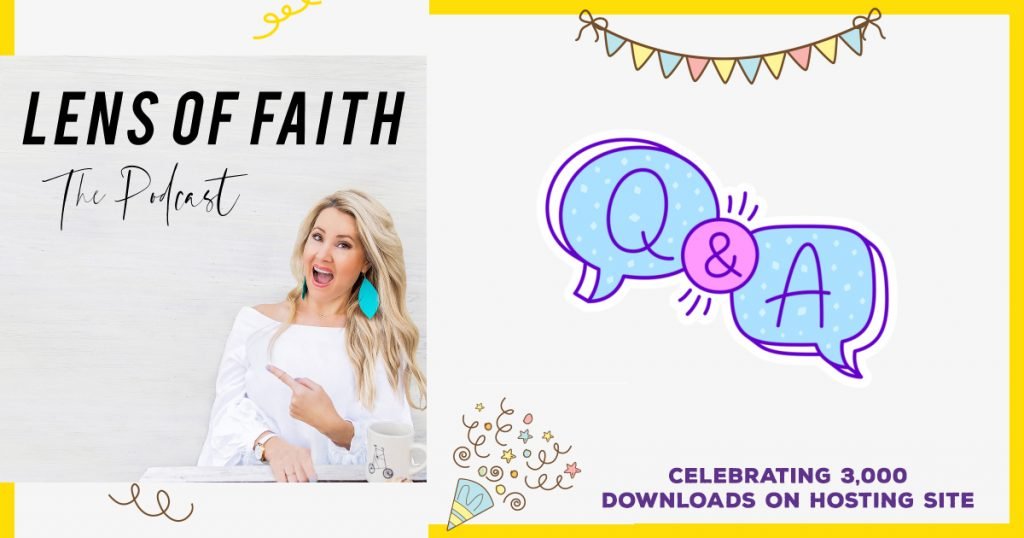 Fighting Temptation
In a world that gratifies and celebrates self, we have to cut certain popular addictions out of our lives in order to stay right with God. The movies, the music, certain social media accounts and people can cause us to stumble and fall.
Do not love the world or anything in the world. If anyone loves the world, love for the Father is not in them. For everything in the world—the lust of the flesh, the lust of the eyes, and the pride of life—comes not from the Father but from the world. The world and its desires pass away, but whoever does the will of God lives forever." -1 john 2: 15-17
Tune in as I answer more of your questions on this latest podcast episode, Q + A – Bonus Episode: Pride, Purity + Beauty :
Subscribe for future episodes on Itunes, Spotify + Google podcasts. Follow Lens of Faith Ministries on Instagram @thelensoffaith , fb group: Lens of Faith
Be Encouraged, Leah