It's been a crazy past few days. I gotta say, be careful with what you pray for friends haha I've been asking God to give me even greater faith.
So, I planned a trip last year to visit my sister doing missions in Costa Rica. I needed to renew my passport, but it never arrived on time due to the pandemic and they are very limited right now.
The passport office told me that I wouldn't get it in time and there were no appointments available for weeks. I heard from someone that I could reach out to my district state representative. I did that but she informed me that was no way I would get my passport on time.
As I sat down in quiet, feeling anxious, I knew God was saying, Trust Me.
I laid it down and repented for allowing anxiety to take place. I have faith you will do the impossible Lord, but even if you don't, I will trust your perfect plan.
Then God gave me a supernatural vision. It was as if a movie preview played in my head. In detail, he gave me a step by step strategy.
My flight stops in Florida before going to Costa Rica. Maybe my rep. can get me a appointment with the passport office there and I can leave the next morning.
So she reached out but told me there's no guarantee.
Meanwhile, I kept preparing for my trip as if I had my passport IN FAITH.
I packed, changed my flight, prepared to stay the night in Florida.
Believing God to do the "impossible."
I got on my flight and flew out to Florida. Then as soon as I landed I got a email from my state representative telling me that I got an emergency appointment! Miracle.
After several hours of waiting for my passport, I had to reschedule my 2nd flight. The airlines told me there were no available flights, they were full. That I wouldn't be able to book for a 3rd time due to the full flights for the next several days.
I just started praying in the spirit under my mask as she was typing behind the ticket counter.
She suddenly looks up, her attitude changes and she says I can put you on stand by but there's no guarantee. Miracle.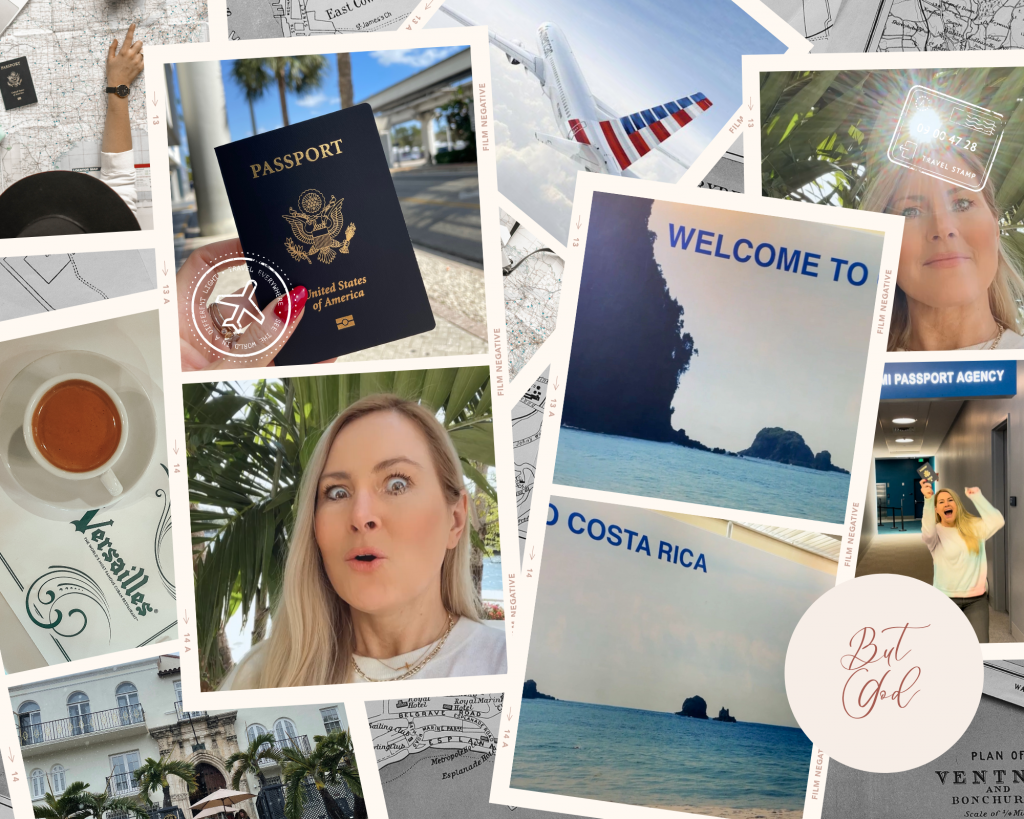 I go to my appt., get my passport after hours more of waiting. During this entire process, God gave me his joy and peace. I even had fun, making the entire passport waiting room laugh.
Then I go back to the airport and they have only ONE seat left on the plane. Miracle.
My mind is blown. Every strategic step was orchestrated by the Lord. It was exhausting but God gave me the endurance.
Jesus the impossible is your reality.
Costa Rica here I come!! ✈️