I hope you are having a relaxing and fun holiday weekend. Whether you're on vacay at the beach, visiting family, or staying cool at home. I am excited to host my housewarming party today and celebrate God's faithfulness.
As we celebrate the 4th its always a reminder of our freedoms. I never take it for granted. Staying grateful and humbled by those that have served and sacrificed.
The most important sacrifice happened on a cross. We are forever free from the grip of hell for those who choose.
However, you can believe and be saved and still not be free. You can go through your entire life bound and limping.
Where the Spirit of the Lord is, there is freedom." – 2 Cor. 3:17
Jesus didn't die for us just so we can be saved and go to heaven. He came that we would have an abundant life, a transformed mind, free of heaviness, depression, and bitterness.
In order to enjoy this life of freedom, we must welcome Him. We must surrender our hurts, pride, and mind to Him, so He can do a perfect work in us.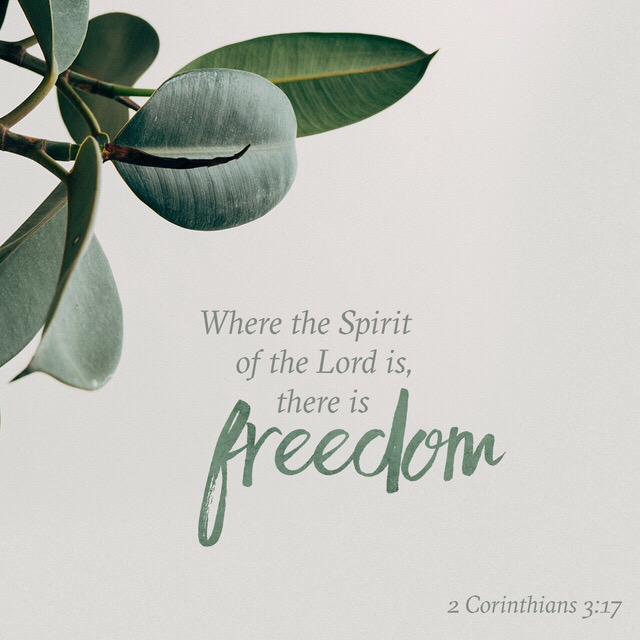 There are too many Christians living miserable. I witness too much complaining and acting bound when in reality we have the only fix. Who says that because you serve Jesus you have to walk around super serious all the time.
The world is constantly looking at us for what makes us different. Why would they accept a faith that looks bound? They are already bound. They need joy and peace.
The joy of the Lord is our strength. He should make us laugh, giggle and smile. Let freedom ring.
Lets Pray:
"Lord, captivate my thoughts and I release all offense and pride. I need your freedom. Make all things new from the inside out. Amen."