The Lion and the Lamb both refer to Jesus Christ. He is both the conquering Lion of the tribe of Judah and the Lamb who was slain. The Lion and the Lamb are descriptions of two aspects of the nature of Christ. As the Lion of Judah, He fulfills the prophecy of Genesis 49:9 and is the Messiah who would come from the tribe of Judah. As the Lamb of God, He is the perfect and ultimate sacrifice for sin.
Tune into the podcast message, The Lion and The Lamb, as I share biblical truths and revelations God has given me about his character.
Reflecting Jesus
Human nature is to put ourselves in a box. You might define yourself as an introvert or an extrovert, along with enneagram, personality and character traits. But Jesus was not in a box and neither should we be. Jesus is Justice AND Grace. He is Fierce AND Tender. He wants us to be the same.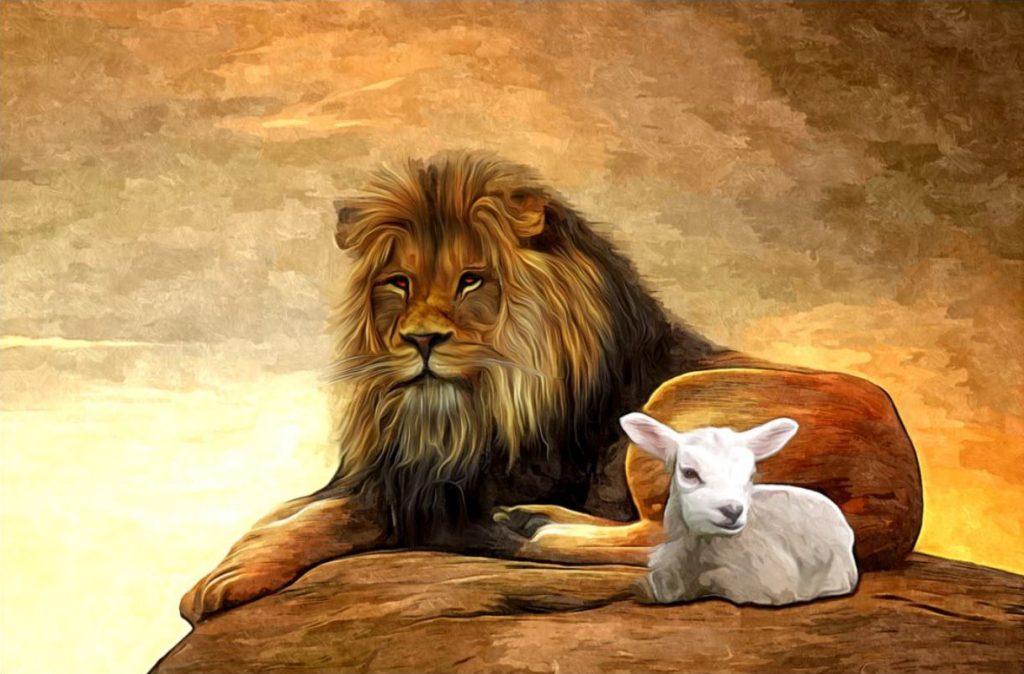 Revelation
One day God told me, "I will make you like a river. Calm on the surface, but with a powerful under current. I am both gentle and bold and I want to transform you into my likeness."
He wants that for all of us friends. But it all starts with Surrender. Once you truly surrender all, I mean all, to him and desire the gift of Discernment then he will use you mightily for his kingdom and you will be unstoppable.
Allowing the Holy Spirit to lead you in every situation, you will be living out of your norm, your comfortable box. There will be times, he will prompt you to speak truth boldly and then other times he will call you to just comfort others.
Life surrendered to Jesus is such an adventure and there is never a dull moment. But we must first allow him to transform us, rid ourselves of people pleasing and the fear of man that holds us back.
There is FREEDOM on the other side!
Tune in to this teaching on the latest podcast episode, The Lion and The Lamb:
Subscribe for future episodes on Itunes, Spotify + Google podcasts. Follow Lens of Faith Ministries on Instagram @thelensoffaith , fb group: Lens of Faith
Be Encouraged, Leah