Tune in as I speak on what God says about the rainbow, pride, and purity, in the latest podcast episode, Pride in Purity. I also welcome my sister, April who is a mom of a preteen and teenager in the public school system. She sits down to share her frustrations with the indoctrination of our children, the media, and our current culture.
A Perverted Agenda
Everywhere we turn they are trying to force us to accept this perverted sexual agenda. I go shopping at Target and am shocked by the kid's section. When we watch tv or movies, it's forced on us. Children and teens are taught the gay agenda when going to their public schools. This doesn't logically make sense, being that only 3% of the entire population is same-sex.
Why are they Pushing this?
Jaco Booyens, an abolitionist fighting human trafficking, explains it perfectly.
Sexualizing children is abuse. The most powerful weapon on earth is sex. When you use sex as a weapon against a child, you will destroy that child's life. You will MK-ultra control that child, that child will be a walking zombie when he or she is 18, 19 and will not fight for individual liberty, truth, justice for all, the first amendment, second amendment, or the constitution. They will not defend this nation.
Why? Because when a human being is victimized sexually, they become like a turtle who pulls their head into a shell, they go into survival mode. They know this very well. Alfred Kinsley showed them this and they know Hitler talked about this. They know that if they can sexually compromise America's children, they will become subordinates. They will not fight.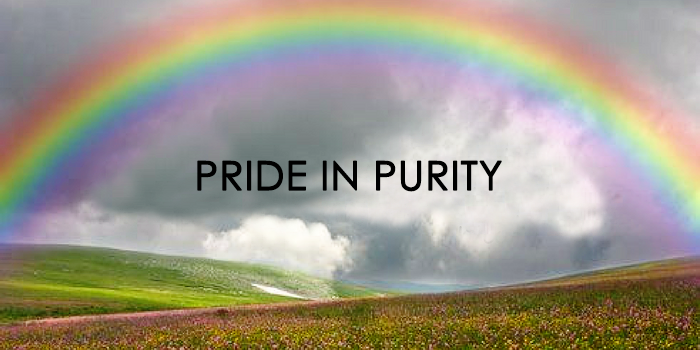 Stop Celebrating Sin
The powers that be have dedicated the month of June to celebrating pride and they use the rainbow as their symbol. But you have to understand friends, this is a spiritual battle of good vs. evil. The rainbow was given to us by God as a promise and a reminder that he will never flood the earth again. The devil stole it to use it for his agenda. But all he can do is counterfeit, he's never original. So this month and every day celebrate the real meaning of the rainbow, which is God's unfailing promises.
Tune in to the podcast episode, Pride in Purity:
Subscribe for future episodes on Itunes, Spotify + Google podcasts and follow Lens of Faith Ministries on Instagram @thelensoffaith , fb group: Lens of Faith
Stay Encouraged, Leah