Tune into this powerful, chain-breaking podcast episode, Generational Curses. You might have not ever heard this term, but they are very real and need to be broken. I welcome my guest, Mandi Marshall to share her story on how the curse of addiction impacted almost every one of her family members and how God set her free.
You can pinpoint these curses when you witness your family members struggle with the same sin. The ones that someone from the generations before and after did too. These problems and curses were carried down from one generation to the next. They create a vicious, yet hard to break cycle. Some consider it a true curse, or an evil spirit hovering over the family, and others consider it to be a stronghold of some sort.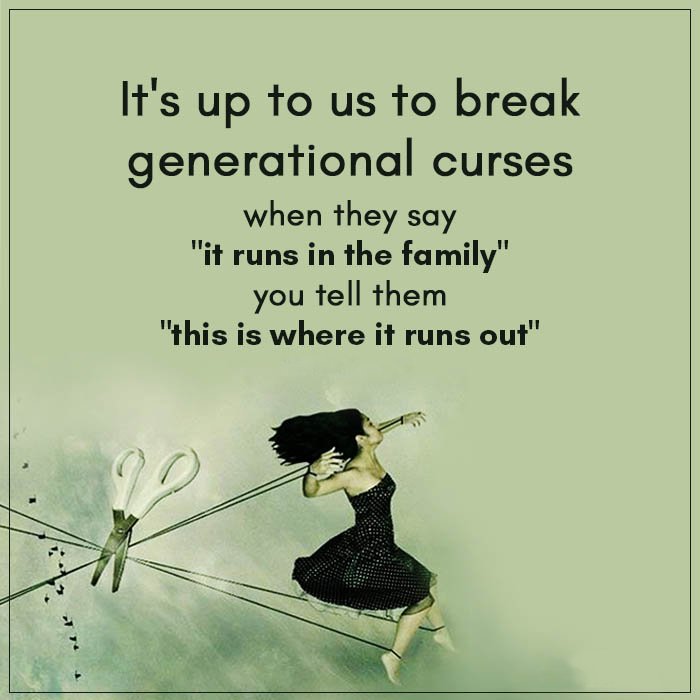 Recognizing a Curse
One example would be if a son, dad, and grandpa all had criminal records. Another example is if anyone from the second and third generations were all divorced. Other examples of these "curses" can include alcoholism, drug use, teen pregnancy, homosexuality, mental illness, infidelity, being a high school dropout, suicide, debt, and so on.
Instead of each generation learning from the one before, they still fall victim to the same problems ironically. One careless decision after another leads to a lifetime of bad choices, which eventually influences the family as a whole.
Can you reflect back to a moment when it felt like everyone in your family was under attack, with one thing after another happening? When it seemed like there was always some kind of drama going on? And no matter how hard you tried, you could never escape the chaos of your family? Exhausting right?
Well, it's time you put your old life behind you, and look forward to the future. In order to break a generational curse, you have to want more for yourself, your generation, and the ones to come after.
Jesus became a curse so that we would live free of every curse, stronghold and form of bondage. You have the authority to break off every curse in Jesus name!
GENERATIONAL CURSE BREAKING PRAYER
Tune in to learn more on this podcast episode, Generational Curses:
Subscribe for future episodes on Itunes, Spotify + Google podcasts and follow Lens of Faith Ministries on Instagram @thelensoffaith , fb group: Lens of Faith
Stay Encouraged, Leah