As I was preparing to continue the current series on the gifts of the spirit, the Holy Spirit changed my message last minute. He will do that when he has a pressing on-time word for people. Tune in to the podcast episode, now available as I share scripture and my own personal testimony when it comes to living a life full of perfect peace.
It's Not Temporary
God's perfect peace is not conditional or temporary. His peace comes and is not based on our circumstances. In a world full of chaos, he offers peace. In a time of pain, confusion and spiritual warfare, he offers peace.
You will keep in perfect peace those whose minds are steadfast, because they trust in you." –Isaiah 26:3
The world chases after it but they end up wanting. They hustle and grind to obtain money, fame and status. Their lives consist of drinking, drugs, sex, movies, food, exercise, everything and anything but are left empty.
The reason is that we were created with a God-shaped hole that only he can fill. He did this intentionally so that his creation would seek after him for He alone satisfies and gives us lasting peace.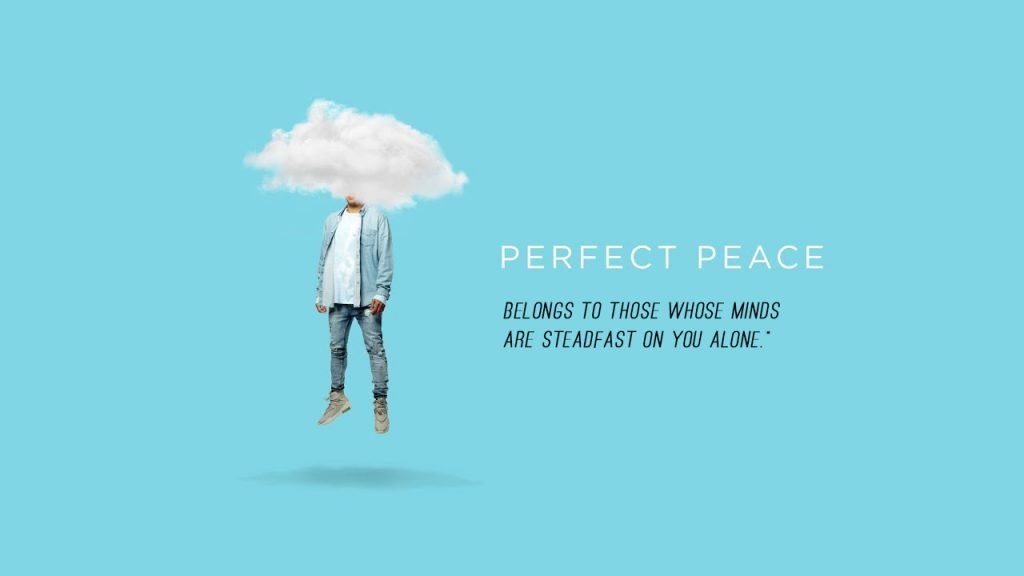 The Keys to Perfect Peace
The bible tells us that in order to have this peace we must make some important life changes. We must walk in righteousness, trust God's perfect will for our lives and keep our minds steadfast on him.
Peace I leave with you; my peace I give you. I do not give to you as the world gives. Do not let your hearts be troubled and do not be afraid." –John 14:27
Tune in to the podcast episode, Perfect Peace for more revelation:
Subscribe on Itunes, Spotify + Google podcasts and follow on Instagram @thelensoffaith