The Holy Spirit put a message of encouragement on my heart to share with you, friends. In a time of unrest in the world, we must hold on to the assurance we have in Christ who is our hope.
Relationships might fail you. The government might discourage you. The world may sadden you. BUT GOD.
Those that hope in the Lord, will not be dissapointed. We have this hope as an anchor for the soul, firm and secure." –Isaiah 49:23, Hebrews 6: 19
Let's take a moment to thank God. He never disappoints us and he never fails. He is true to his word, you can count on that.
Our Refuge
Why, my soul, are you downcast? Why so disturbed within me? Put your hope in God, for I will yet praise him, my Savior and my God. Yes, my soul, find rest in God; my hope comes from him. Truly he is my rock and my salvation; he is my fortress, I will not be shaken. My salvation and my honor depend on God; he is my mighty rock, my refuge. Trust in him at all times, you people; pour out your hearts to him, for God is our refuge. The Lord delights in those that fear him and who put their hope in his unfailing love." -Psalms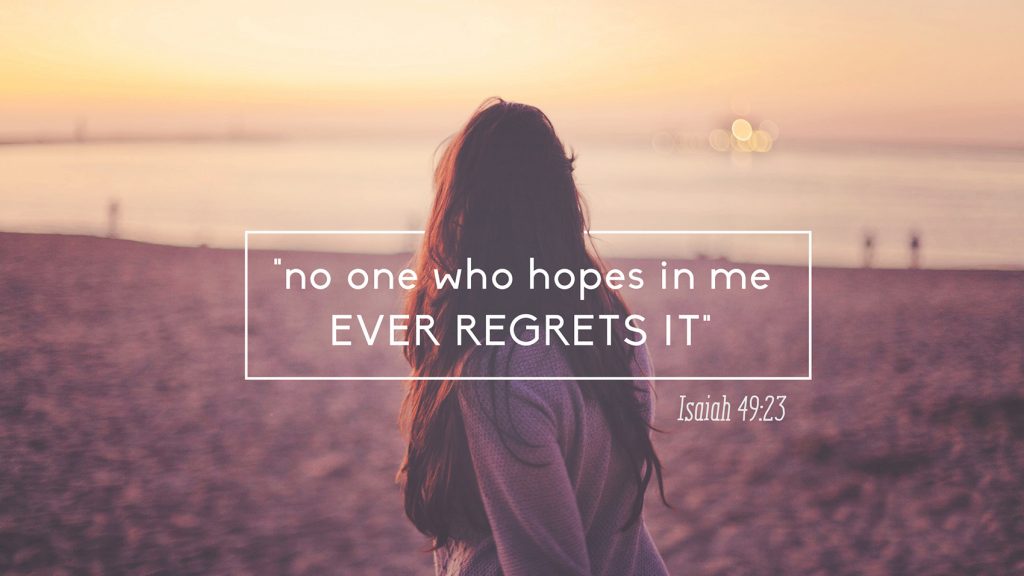 King David, the one man who God referred to as, "the man after my own heart" knew this oh so well. He was faced with enemies left and right. There were times that he feared for his life and had confidants betray him. Yet, through it all, his hope was unwavering. He praised God in every circumstance. Even when God punished him for sins he committed, he went straight into a humble stance of worship.
Even youths grow tired and weary, and men stumble and fall, but those who hope in the Lord will renew their strength. They will soar on wings like eagles; they will run and not grow weary, they will walk and not be faint." -Isaiah 40
Endurance
The word of God doesn't say that if we pray the salvation prayer, if we claim to be a Christian or do acts of kindness then we will have endurance. Instead, he says that it's "those who cling onto him, who put their trust and hope in him alone will endure."
Let's Pray: "Lord, we release everything that is keeping us from peace. We put our steadfast hope in you. We will not be easily shaken by things out of our control. You are faithful, trustworthy, and our refuge. Keep me close to you. Keep me focused on you in every situation. Amen."