There is a difference between being judgemental vs. a fruit inspector. Tune in to this podcast episode, where we will study scripture and find out what God has to say on the matter.
No good tree bears bad fruit, nor does a bad tree bear good fruit. Each tree is recognized by its own fruit. A good person brings good things out of the good stored up in his heart, and an evil person brings evil things out of the evil stored in their heart." -Luke 6: 43-45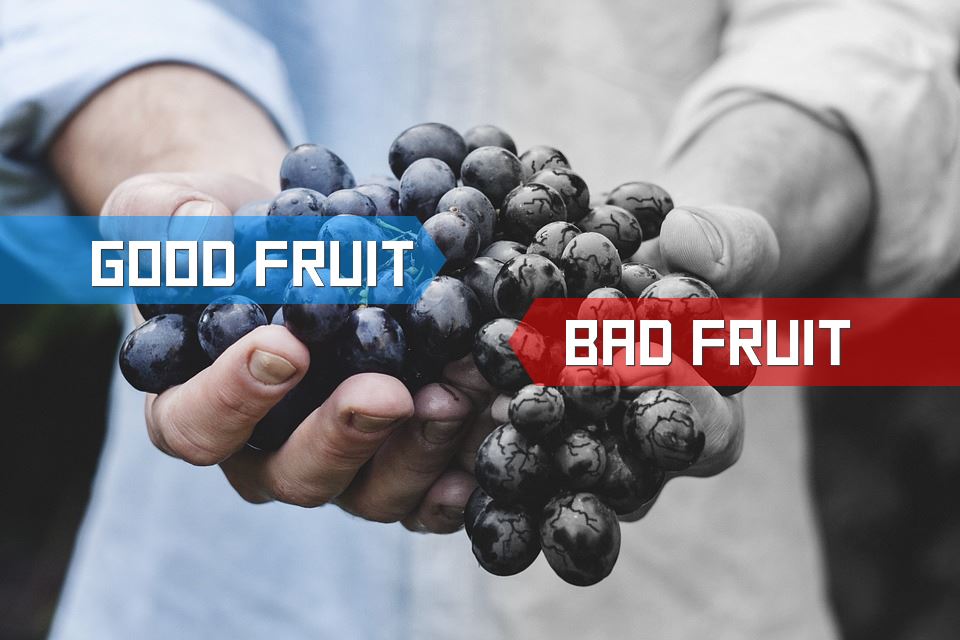 Judgemental vs. Fruit Inspector
God tells us not to be hypocrites who judge others when we ourselves do the same. Most often, being judgemental comes from a root of pride, self-righteousness, and a religious spirit. God knows our motives and our heart condition better than anyone else, even ourselves.
However, God does call us to gain wisdom and discernment regarding the fruit in others, especially ourselves. If you want to know the core of a person, you must be a fruit inspector. God tells us that "no good tree bears bad fruit." The good person produces out of the good stored in their heart. Their fruit is evident, by their character and their words and actions will follow.
Now there are times when someone seems to produce good fruit. We have seen this in Christian leaders who get caught in scandals. This is why we need discernment and to stay closely connected to the Holy Spirit. He leads us and gives us a heads up when something just isn't right. But without it, we open the door to be deceived by the enemy. God calls us to bear good fruit that is produced by good character that reflects him.
Tune in to the podcast episode, Fruit Inspector.
Subscribe on Itunes, Spotify + Google podcasts and follow on Instagram @thelensoffaith